We've been tackling complex problems with elegant technological solutions for over 20 years. Whether you're looking to upgrade a legacy application, digitize a paper-driven process or create an entirely new type of application from scratch, we can be your tech-savvy partner.
Web design is both an art and a science, and we are skilled in both. We are known for our accessible, intuitive user interfaces and elegant design style. We'll ensure the technology and design elements operate in harmony with your business goals.
Initially started as a way to offer secure and stable hosting for the applications and websites we built, our hosting/email infrastructure has grown to serve a diverse clientele. We offer affordable, reliable managed and unmanaged hosting and email with personal service — a growing rarity these days.
Technology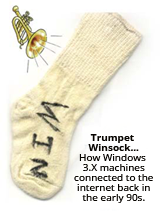 Whether you're wrestling with modernizing a legacy system or using the most innovative technology available, we are adept at all things digital.
Applications/Platforms
WordPress, Drupal, Joomla, Moodle, SugarCRM, Magento, osCommerce, OpenCart; Intuit point of sale & ecommerce modules; jQuery; geocoding & mapping integration (Google, MapQuest, Tiger, etc.); cross-platform & mobile integration – Android, iOS
Programming
Perl, PHP, Python, lua, Java, Javascript, AJAX, Ruby, SQL, TeX, Shell scripting, ASP, ADO, ODBC, .NET, Visual Basic, SOAP, XML, and CSS & DHTML
Databases
PostgreSQL, MySQL, MSSQL, Filemaker, Access
Payment Gateways
PayPal, Authorize.Net, Sage
Serving Infrastructure
Building & administering both Linux & MS, Apache, Sendmail, BIND, FTP
---