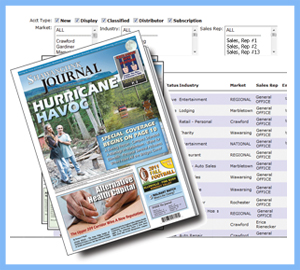 Electric Valley Media (EVM) is a complete back-office suite of tools for weekly or monthly publishers, handling ad placement and artwork, subscriptions, periodical postage forms, retail distribution, accounts receivable and payable, prospect and contact management, credit card/ACH processing, and more.
Zelacom currently employs the system to run the Shawangunk Journal, a weekly community newspaper serving New York's Hudson Valley towns of Wawarsing, Crawford, Mamakating, Rochester and Shawangunk, and everything in between.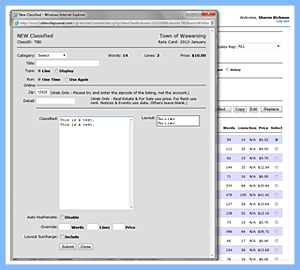 The platform was built out of frustration for what was currently on the market. Newspapers usually have two choices when it comes to back-office software suites: insanely expensive or completely inadequate. We created something that has all the trademarks of a Zelacom production: intuitive interface and experience for the user, complex data manipulation and functionality under the hood.
We continue to develop the platform and welcome inquiries from small publishers that we suspect might find Electric Valley Media an affordable solution to back-office chaos.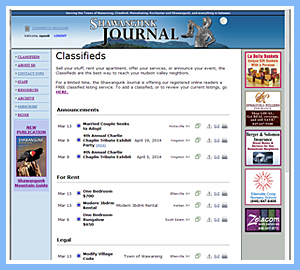 EVM supports a number of complex and critical functions of any modern publisher of periodicals, including:
Subscriber list management, including periodical class postage software to facilitate delivery by mail
Classified management system that can be integrated with virtually any other system — formats classifieds for direct import into desktop publishing software and website via XML
Advertising artwork archive with electronic tearsheets
Billing integration for subscriptions, classifieds, and display advertising — ties into bookkeeping system and payment gateway
EVM runs in Linux on an Apache server, features a PostgreSQL database and Perl scripting.