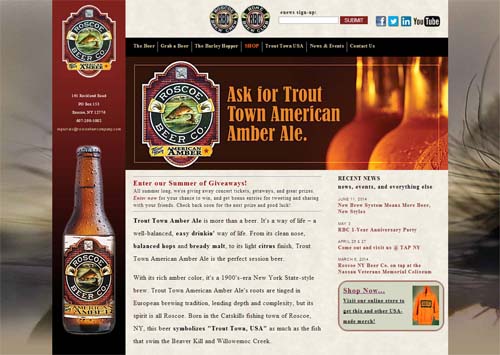 Roscoe Beer Co. is a new microbrewery located in the heart of the Catskill Mountain's flyfishing country in Roscoe, New York — Trout Town, USA.
Their website was designed in conjunction with Milford, PA-based marketing agency, KKPR Marketing & Public Relations, who provided Zelacom with sketches and artwork. We fine-tuned the design, built the site, and programmed all site functionality. The ecommerce system is integrated with their Point-Of-Sale system, while their email subscribers are funneled into their email and social marketing system.
The RBC 'look' is distinctive: artist Roger Baker created their logo and label design.